About MOS
What is Microsoft Office Specialist (MOS)?
Microsoft Office Specialist (MOS) certification is the leading IT certification in the world. Microsoft Office Specialist (MOS) certification is the premier credential chosen by individuals seeking to validate their skills and advance their careers.
Microsoft Office is a powerful service designed to unleash the best ideas, get things done and stay connected on the go. And MOS shows the world that you have the skills to tap the full features and functionality of Microsoft Office. You can demonstrate your increased performance, individual differentiation and personal confidence.
Microsoft Office Specialist Benefits
Microsoft Office Specialist certification gives you the tools to build a brighter future.
Achieve industry-recognized certification
Learn the computing skills companies are looking for
Boost your workforce resume
Differentiate yourself from other applicants
Gain valuable experience and confidence
Heighten your earning potential
Prepare yourself for a successful future
Microsoft Office Specialist certification also helps academic institutions and business and government organizations in many ways.
Additional Benefits that Address Common Problems
A.    EDUCATION
Students
Problem: Lack of Microsoft Office proficiency Inhibits learning and academic progress.
Key Benefits:
MOS promotes academic preparedness and workforce readiness.
Students progress through coursework and curriculum with greater ease and efficiency
Students can focus on course content—not on the associated computing
Validates digital literacy prior to entering a course or program
Instructors
Problem: Lack of Microsoft Office proficiency among students and instructors hinders classroom progression and course effectiveness.
Key Benefits:
MOS optimizes course effectiveness and classroom efficiency.
Accelerates student progress in courses and programs
Strengthens the substance and value of business and technology courses
Instructors succeed when students succeed
Promotes improved teaching skills through enhanced digital literacy
Administrators
Problem: Institution reputation and stature are weakened when it fails to prepare students for academic and workplace success.
Key Benefits:
MOS strengthens institution curriculum, programs, reputation and stature.
Provides relevant, state-of-the-art learning to course offerings
Embeds digital literacy within all programs and curriculum
MOS is a comprehensive, cost-effective, easy-to-implement way to give students the opportunity to develop skills businesses need
B.      CORPORATE/ ORGANIZATIONS
Employees
Problems:
Employees suffer lost productivity when they lack MS Office proficiency skills.
Employees experience decreased job satisfaction as they cope with on-the-job-training.
Employees lack self-confidence due to an inability to fully utilize the tools provided to them.
Key Benefits:
MOS increases job satisfaction and heightens career achievement.
Promotes greater productivity and efficiency
Validates employee skills
Builds self-confidence and job satisfaction
Enhances professional standing among peers and managers
Increases professional worth
Demonstrate you have the knowledge and skills to be successful.
The Certiport advantage includes a unique, three-step pathway for guiding students to MOS certification:
LEARN how to use Microsoft Office using content-rich materials including textbooks, online eCourseware, and video resources.
PRACTICE using interactive exam preparation tools and practice exams.
CERTIFY and validate skills taking Certiport performance-based exams.
CERTIFICATIONS
MICROSOFT OFFICE 2013
Word
Excel
PowerPoint
Access
Overview
Our new project-based testing for MOS 2013 provides industry-leading assessments of skills and knowledge, giving students and professionals real-world exercises to appraise their understanding of Microsoft Office.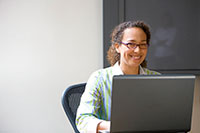 This guarantees that every certified user has demonstrated the ability to command the full features and functionality of Microsoft Office, preparing them for future academic or workforce opportunities.
Demonstrate that you have the skills needed to get the most out of Office by earning a Microsoft Office Specialist certification in a specific Office program
Source: MOS Certification